There have been some great TV couples over the ages, but none quite as iconic as Cory and Topanga from the '90s series Boy Meets World. It premiered back in 1993 on ABC, and all 7 seasons were unforgettable. 
It starts with Cory and Topanga as sixth-graders, following them as they grew up in high school and eventually attended Pennbrook University. Over these many seasons, Cory gains a best friend named Shawn, and the love of his life, Topanga. 
Topanga was everything, and as young girls, we learned lots of valuable life lessons from her. She was an outspoken feminist, an optimist, and unapologetically sassy. She taught us to be bold, opinionated and determined. That "being a lady" doesn't mean staying quiet — it means making the first move, and being yourself, even if it means other people think your clothing and poetry are weird.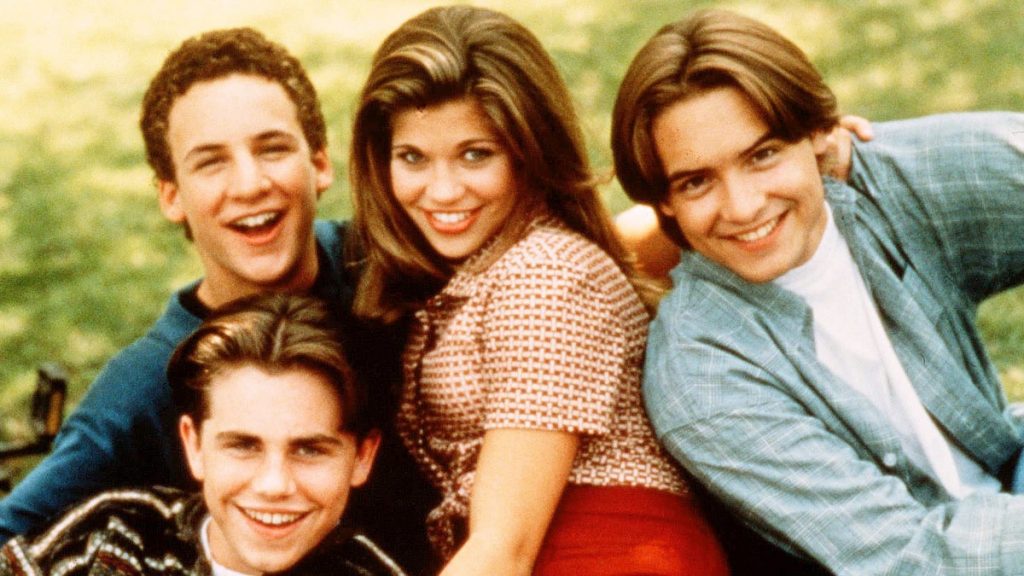 This role gained Danielle Fishel a YoungStar Award back in 1998, and she went on to continue acting, appearing in two National Lampoon movies, Longshot and a film called Boiling Pot.  She also hosted some TV shows, including The Fuse 20, Say What?, and The Dish.  Cory, AKA Ben Savage, instead went on to become a history teacher. We have to wonder…how much did Mr. Feeny have to do with that?
In 2013, Girl Meets World, premiered, as a spin-off about the original show, after the final season where Cory and Topanga got married. It centered around Riley, the supposed daughter of Topanga and Cory, and the lives of this little family in New York City.
While Ben Savage and Danielle Fishel may have been the "it" couple of the 1990s, their fame has naturally dissipated over the past decade or so. It makes you wonder: where are these on-screen lovebirds today? In 2021, the celeb is 39 years old, and doesn't look a day older than when she starred in Boy Meets World. Seriously, what's her secret to never aging? 
In addition to acting, you might know not that Danielle Fishel is also a producer, director, and mom. She produced several episodes of Disney Channel shows, and experienced a divorce. In 2018, she remarried to a man called Jensen Karp, who she shares a child with. She met the producer and writer on his show "Drop the Mic," which is also where he filmed an on-air proposal to the actress. Aw, it looks like she really did get her real-life Cory, and we're so happy for her. 
She also started her own haircare line, Be Free,  in 2019, which is completely vegan and cruelty-free. And yes, she partially started it because people were obsessed with Topanga's hair back when the show was on. People wanted to recreate that effortless shine, volume, and lustrous look.
Danielle Fishel has gone through both the ups and downs of starting her own business and becoming a mother. Her son was born premature (an entire month early) with lung issues, forcing newborn Adley Lawrence to stay in the hospital for nearly a month before Mr. and Mrs. Karp could take him home.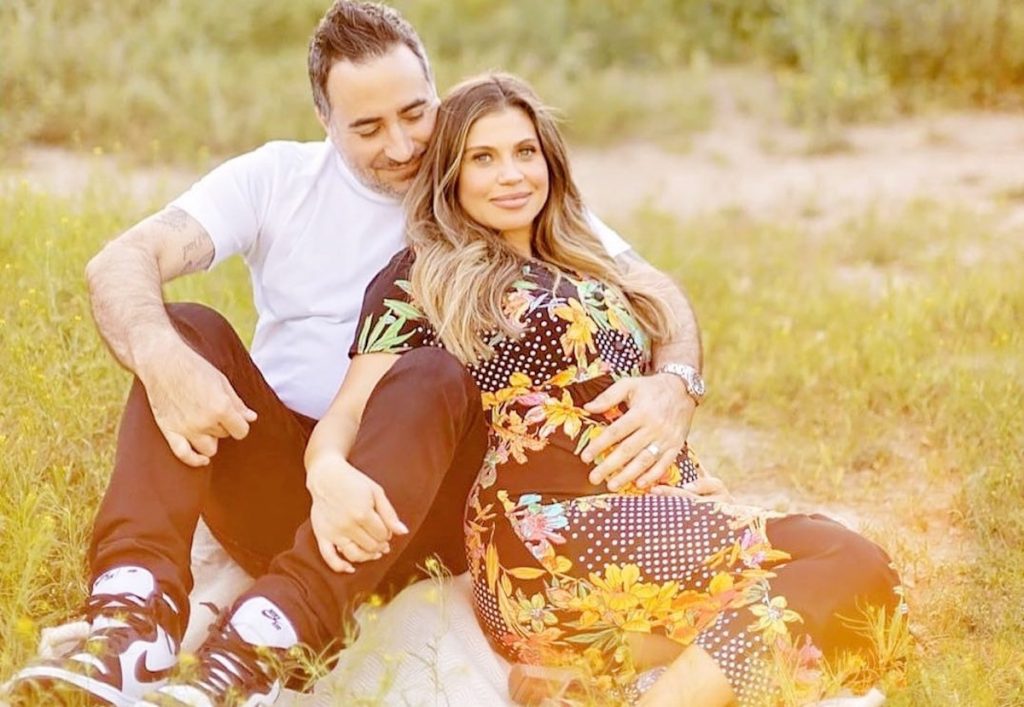 And low and behold, despite their busy lives, the two 90s lovebirds were reunited onscreen, once again. Two decades later, they made their Cory and Topanga  appearance in a commercial for Panera Bread. Of course, the ad was filled with nostalgic rom-com cliches, and was directed by Ben's older brother, Fred Savage. It made us yearn for another Boy Meets World reunion, especially since most of us have already gone through our Netflix queue. 
In the ad, they run into each other at Panera — classic meet-cute. Then, as they munch on some Pepperoni Flatbread, they pay homage to romantic comedies like Sixteen Candles, When Harry Met Sally, and Love Actually. With zinger lines delivered by Fishel like, "You had me at pepperoni," this video will automatically put a smile on your face. 
Ben revealed that his favorite movie is Love Actually, so filming the short was a lot of fun to film. Since the two of them grew up together, we can As a Boy Meets World tribute, Panera decided to give customers 50% off any flatbread ordered online, from February 9 to the 16th.
This reunion made us yearn for another Cory and Topanga type relationship on TV — they were a couple with real ups and downs that won our hearts, and taught us how to navigate our own coming of age stories.