It's been more than a decade since the "Real Housewives" series took reality TV by storm, and since then, a lot of things have changed. Including the housewives' appearances. Due to cosmetic surgery and lying on the operating table for more than just minor tweaks, some of these ladies might not even be recognizable to you. Here are all the housewives who have gone under the knife over the years and look like totally different people now.
1. Kyle Richards
This striking brunette has a pretty impressive track record as an actress, from her childhood role on "Little House on the Prairie" to appearances on "ER." She's also Paris Hilton's aunt! Unlike many reality stars who deny getting work done, Kyle admitted in an interview with "SiriusXM Stars" that she's had a nose job, as well as admitting to "People" that she's had botox to smooth out wrinkles.
2. Porsha Williams
Porsha looks significantly different than she did back in the day, and part of that is due to her impressive boob job. She's even named them, if you can believe it — Coco and Chanel. Apart from this augmentation, she also shared a video on Instagram of her nose being artificially inflated with some odd, gooey substance. Still, many believe that the differences are major, and that there's more to the story. 
3. Kim Richards 
The sister of Kyle Richards isn't quite as put together as her younger sister. Her pasts adventures include an arrest for being publicly intoxicated, shoplifting, and an altercation with a police officer. She's also in no way shy to discuss her experiences of going under the knife. Even her nose job was filmed on Season 3. She admitted to implants and botox as well. 
4. Lisa Rinna
If there's one housewife who's had so much work done they can't possibly deny it. At this point, Lisa Rinna's lips are as famous as she is. She explained that they got their dramatic appearance from having silicone put in the top lit instead of the bottom lip. The silicone hardened, and when she had cortisone injected after, it resulted in her lips getting "hard and bumpy" almost like peas! Even after getting a lip reduction surgery in 2010, things never really went back to normal.
5. Jacqueline Laurita
She's come a long way from her curly-haired past. While she used to look like a fun girl from Jersey, this RHONJ has openly complained about her financial struggles, yet still splurges on plastic surgery. Back in 2017, she posted images of her eye lift procedure. She also went public on Twitter about a nose job, breast reduction, and said she wanted to do something to her "lower face."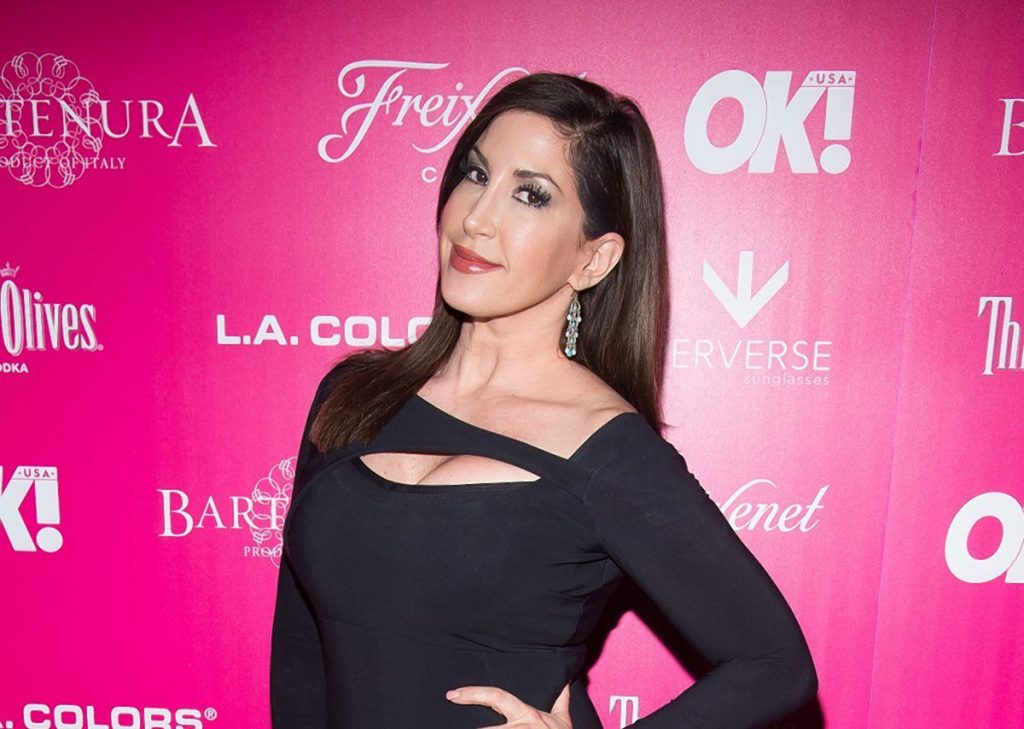 6. Lisa Vanderpump
Vanderpump is 61 years old and still looks fabulous. Part of that is due to her cosmetic enhancements, which have kept her looking youthful. Still, her enhancements are some of the less startling in the Real Housewives franchise. The most controversial enhancement is that she had a butt enhancement, even though she has denied this. Then again, she also denied a nose job which is pretty much a prerequisite for being on the show, so maybe she just likes to keep these things private.
7. Kim Zolciak
Beyond her impressive ability to turn into a chameleon with her large collection of wigs, she listed her procedures in 2016 to "Entertainment Tonight," proving she has nothing to hide. Included in her confessions were her lips, botox, a tummy tuck, a boob job, and a skin-tightening treatment. 
8. Brandi Glanville
This queen is known for her lack of filter, so she's obviously just as candid about her body. From vaginal rejuvenation to breast enhancements, she's admitted to doing "tons" to her face, even her hairline. While she's had plenty of non-invasive treatments, the reality star claims she hasn't had facial surgery, due to her fears of anaesthesia. 
9. Bethenny Frankel
As a housewife who doesn't tackle plastic surgery rumors head-on, many doctors agree that Frankel has had significant work done on her jawline. She claims it's just Botox, which she used after saying she looked like "a Shar Pei," which is a droopy and wrinkly dog breed.
10. Melissa Gorga
When a former friend put Melissa on blast for having "four nose jobs and everything else that you won't even admit to", In the past, she told everyone that the shape of her new nose was due to "contouring" which nobody was really convinced by anyway. It was a good lesson that when you're on an internationally aired, high-profile television show, you can't exactly play the victim card when it's revealed that you've had multiple procedures.