Once upon a time, Meghan Markle was an American actress starring on the hit TV show Suits while Prince Harry seemed to be on a very different trajectory, trying to find his place in the royal family as the rebellious joker in a strait-laced community. But what happened when the world's most eligible bachelor and this radiant actress met? Sparks flew, and history began.
The blind date that started it all
In 2016, mutual friends introduced these two in London via a blind date. Immediately, Harry was taken with her beauty. He told the press later on that he immediately realized she was "the one" as soon as they met.
The two dates they had were electric, and the new couple decided to travel to Botswana together for Megan's birthday, embarking on a romantic holiday where they slept under the stars. Just months later, Meghan went public in Vanity Fair, telling the magazine that "We're a couple. We're in love. Personally, I love a great love story."
A date at the Invictus games
Meghan and Harry fell for each other, and fast. Their love was a whirlwind of happiness, and as a response, the British press jumped on this gossip, trying to find out every morsel that they could. For this reason, the Prince and the actress kept quiet until the 2017 Invictus Games, where they proudly held hands and smiled together, sharing their joy with the world.
Attack of the tabloids
Still, with this big decision to go public, their fairytale turned into a nightmare thanks to the aggressive media, who harassed and abused his lovely girlfriend. The Prince was embroiled in legal battles to keep false rumors out of the papers. Photographers and reporters tried to get into Meghan's home and even harassed her loved ones and friends. 
The journey that sealed their bond
The British people and the tabloids hoped that by poking the bear, they would eventually fizzle out the unconventional relationship between this mixed-race actress and the handsome redheaded Royal. But the opposite happened. They bonded in the face of adversity and were more in love than ever. Based on interviews with magazines, it seemed like a wedding would soon be in the works.
The big proposal 
Harry proposed to Meghan in November 2017, with a ring made with two diamonds that belonged to Princess Diana, his late mother. The central diamond? It was from Botswana, of course. How romantic!  They shared this sweet milestone moment with BBC, where they also revealed Markle would be leaving acting to work with her fiancee full-time.
The bigger wedding
In May 2018, they got married with many Royal traditions, but it was clear that they wanted to do things in their own way from the start. With a performance from a gospel choir and a young black cellist along with an address from Bishop Curry, it was clear that this couple was bringing a new age of modern diversity into Buckingham Palace. Some were thrilled, while traditionalists weren't exactly happy.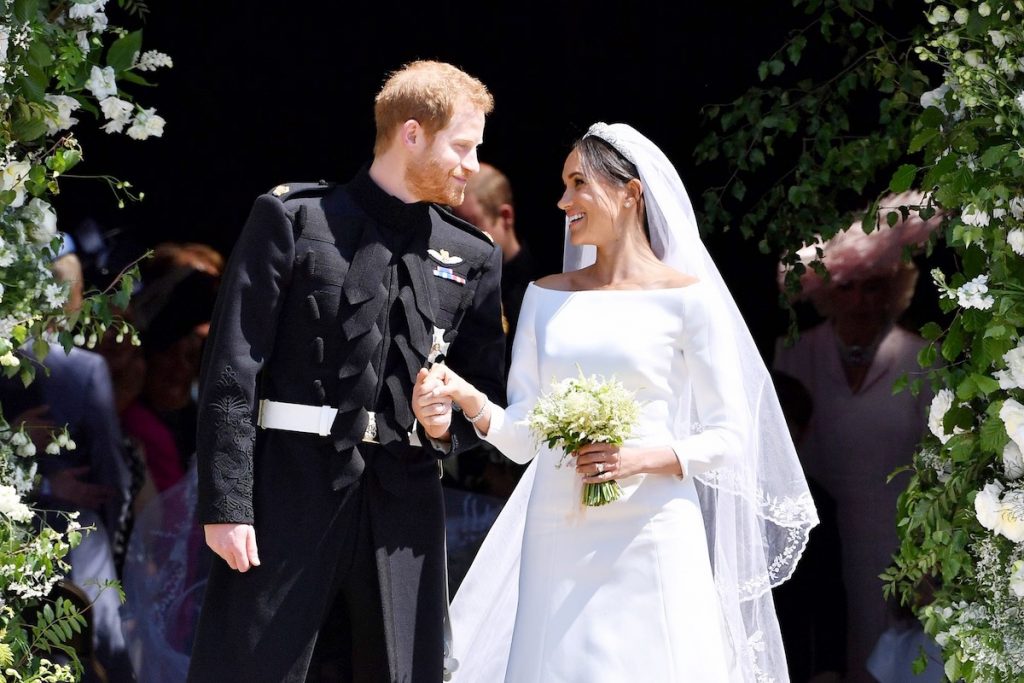 A difficult pregnancy
Before going on a royal tour from Australia to Fiji in October 2018, this couple announced they were pregnant. It was good news, but they were about to go on a long journey. Placed under a public microscope, Meghan revealed later in an ITV documentary that not too many people have checked in on her, and the vulnerability of being pregnant (along with the challenges of a new-born) was overwhelming. Then, the prince was under extreme pressure which was affected his mental health. 
A royal son is born
On May 6, 2019, Meghan Markle gave birth to Archie Harrison Mountbatten-Windsor. Every member of the royal family was completely delighted, and it seemed like their newborn son would soon shift priorities for this attractive couple — drastically.
Stepping back from the royal roles
When their son was eight months old in January 2020, the Duke and Duchess boldly  told the public that they would start the process of stepping back from the role of working royals. The Windsors eventually let them pursue their new business arrangements, but claimed they would not be able to use the word "royal" in any aspect of their branding. In March 2020, their new life began with a final trip to the UK to wrap up loose ends.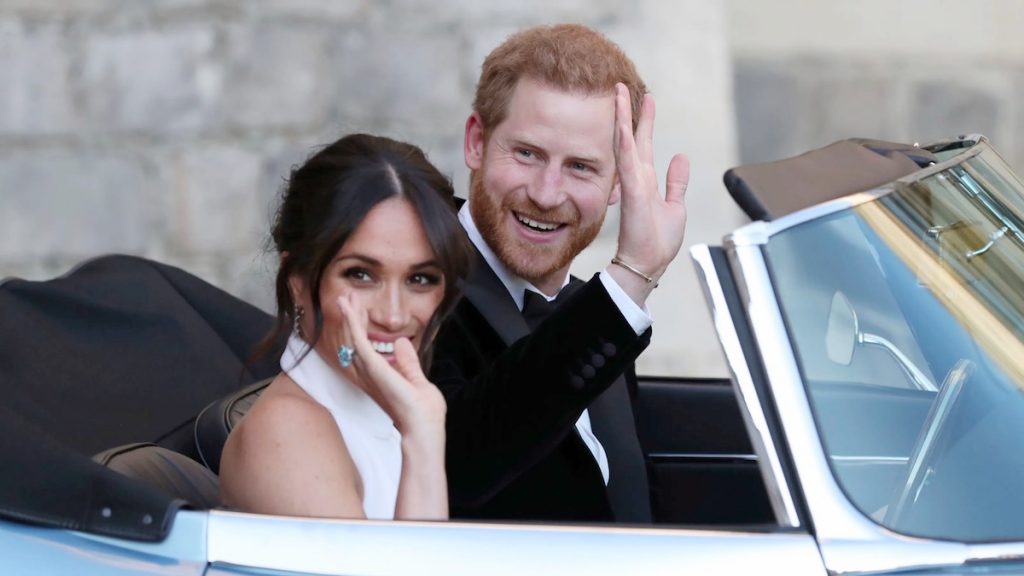 A new life in California — and a new baby!
Archie, Meghan and Harry settled down in Santa Barbara, California, making huge business moves with brands like Spotify and Netflix, along with the launch of a new non-profit. Then, on Valentine`s Day of 2021, we learned that Archie would soon be becoming a big brother! When you let go of all that stress, magical things can happen.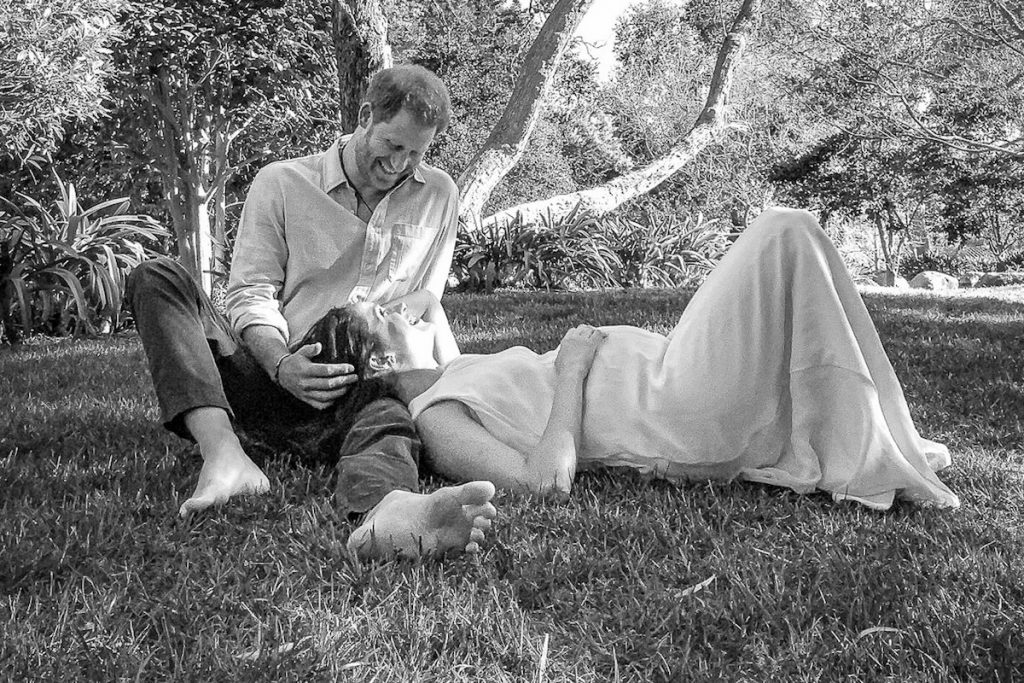 A permanent change
It's been nearly a year since the royal separation, and both the couple and Buckingham Palace released statements that the separation would be officially permanent, setting off a chain of events that no one could have expected.
Meghan faces accusations 
As the couple ventures out to make a life on their own through charitable engagements and media deals, she started facing accusations out of the left field about her mistreating staff and acting like a diva. However, many suspect that these are lies. 
The infamous Oprah interview
This interview with Oprah Winfrey isn't about new business ventures, but offered a rare and intimate insight into the couple and their bumpy relationship with the royal family. This was one of the most anticipated Tv interviews ever, and will discuss whether Meghan felt unwelcome in this family and was destined for defamation, or if she truly is a Hollywood brat who treated her staff poorly.
In the special, Meghan says people were "perpetuating falsehoods" about her and hubby, while Oprah says the ex-Duchess revealed "shocking" information, with "no subject off limits". With all the juicy teasers they've released, it's a sure thing that this will be one of the most-watched specials ever.