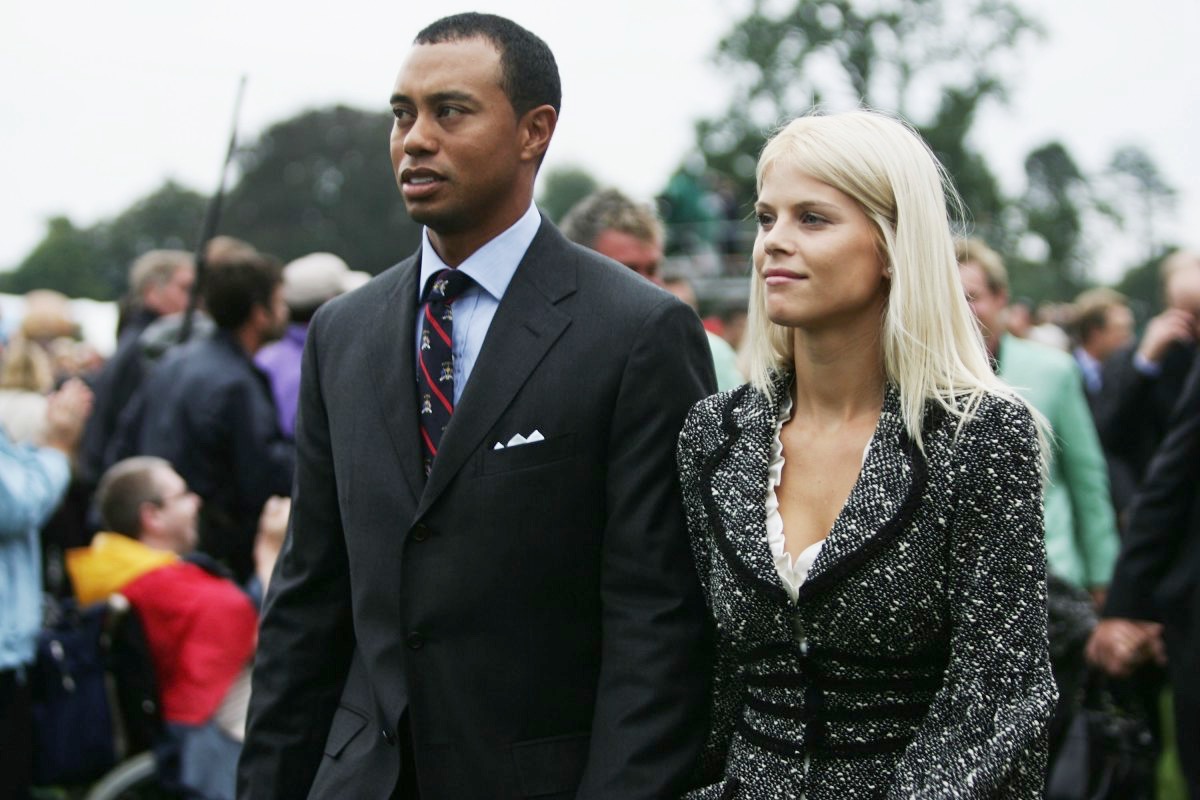 Recently, news broke that Tiger Woods underwent back surgery. While we wish him the best, it's hard to forget that infamous sex scandal from nearly a decade ago. Although the world is caught up in more relevant scandals nowadays, everyone remembers the Tiger Woods cheating drama from back in November 2009. 
At the time, Tiger Woods and his wife Elin Nordegren had been married for around five years and had two children together, Sam Alexis and Charlie Axel. Around the time of Charlie's birth, news broke about Tiger's insane infidelity, which imploded both his marriage and golf career.
RELATED: 7 Celebs Who Stayed With Their Cheating Spouses
This scandal was quite embarrassing because there wasn't just one affair — he was a serial cheater who had had affairs with over 100 women. It started with Rachel Uchitel, who was the first woman linked to him. He even planned a call with his mistress to convince his wife the scandal was fake.
Tiger and Elin divorced in August 2010. Some women can forgive one mistake, but to repeat it so many times is unforgivable. And honestly, what's so wrong with your life that you need to cheat on your smoking hot Swedish wife, with whom you share two children with?
RELATED: 7 Confessions That Reveal Why People Cheat
Nordegren was only thirty years old when she got the divorce, but that settlement made it all worth it. She received $100 million, and used some of that money to purchase a multi-million dollar mansion in North Palm Beach, a year after their divorce. Recently, she sold that property for just under $29 million. The buyer was Rockstar Energy Drink found Russell Weiner.
In terms of her relationship, we're happy to say that Elin did find love again and learned to trust another man. She had an on-and-off relationship with Chris Cline, a billionaire coal magnate and philanthropist. That's definitely a level up from golf-loving Tiger! Still, the couple wasn't able to make it work, and the two broke up in 2017. Just two years later, Cline died in a helicopter crash on July 4 2019. 
It's been over 10 years since Elin and Tiger have divorced, and a lot has happened since then. They're managed to co-parent amicably even though they're both gone their own routes, romantically. It's a lot of baggage and resentment to put aside for Elin, but this beauty decided to opt for a peaceful truce for the sake of her two kids. She even has a positive relationship with Woods' current girlfriend Erica Herman, and is happy that the two are dating. 
In October 2016, Woods said in an interview with Stephen Colbert, "We have Sam and we have Charlie. And we love them so much that we are going to do whatever it takes to make that work. We communicate so much better now, it's incredible. I wish we would have done that earlier on, but it's been incredible to have a best friend like that."
Maybe you should have gone to a couples therapist instead of communicating with another woman while you were still married, Tiger! We wonder what his ex-wife would have to say about him calling her his best friend, after so many infidelities and betrayals. Nordegren herself hasn't spoken on the cheating scandal, but in 2014, called their divorce "the wild storm of my personal life" and even managed to have a sense of humor about it, joking, "It was right after I had taken Communications and the Media that I was unexpectedly thrust into the media limelight… and I probably should have taken more notes in that class." We love a queen who shows strength through her sense of humor!
Today, Elin Noregren is 40 years old and unmarried. Still, she's been in a relationship with Jordan Cameron, a football player who played for the Cleveland Browns and Miami Dolphins. This lady sure does have a thing for athletes! Still, maybe she's disenchanted by the idea of marriage nowadays, which we completely get.
Still, the two share a child together. In summer of 2019, we got a sneak peek at the model's pregnant tummy, and she gave birth to  Arthur Nordegren Cameron in October of that year. 
While Woods is still pursuing his golf career, Elin is staying out of the spotlight and prefers to keep a low profile.  After the very public chaos caused by her first husband, we understand why she would want to keep her private life exactly that — private. Today, all we know is that Elin is settling into her new home in Florida with her one year old and her loving boyfriend.