Many of us had our coming-of-age moments during the 90s, and what coming of age moment is more memorable than your first crush?  That moment when you see someone on screen and your heart skips a beat. While we tuned in to watch these shows and movies from the era of our upbringing, we never got sick of tuning in and seeing these beautiful 90s girls that helped shape who we are today. 
1. Tiffani Amber Thiessen
This hottie from "Saved by the Bell" totally changed the way we saw suspenders. From her sweetheart character Kelly to her role in "90210", this brunette was the subject of many crushes.
2. Mandy Moore
Though she's known for her work on This is Us nowadays, we remember when her music career was still thriving (especially that hit "Candy") and her good girl role in A Walk To Remember. She was the ultimate girl next door, and still has that vibe to this day!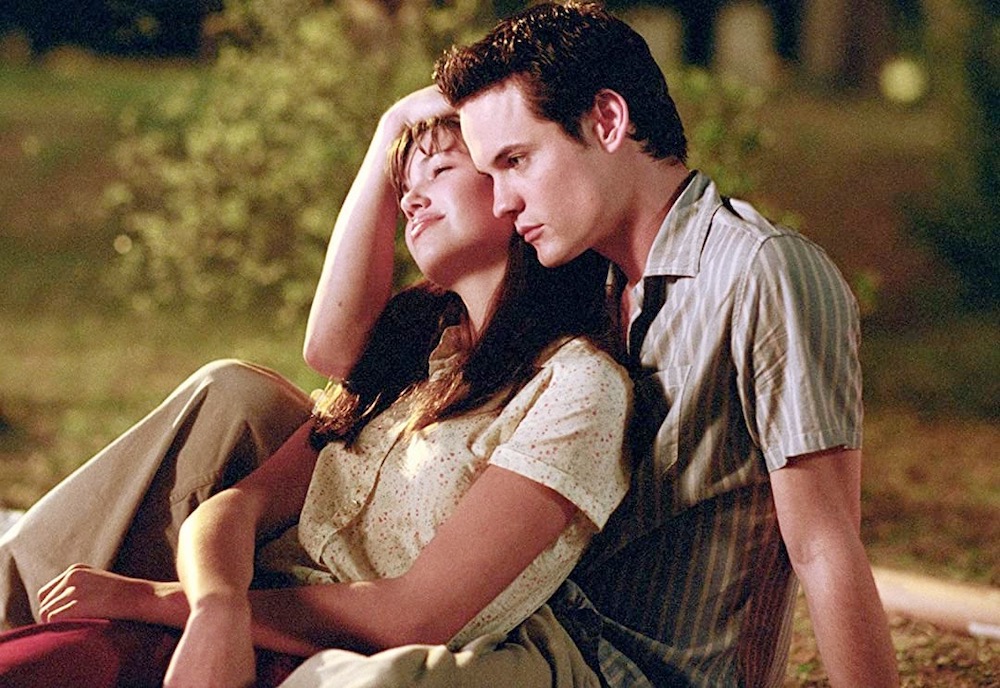 RELATED:  10 Most Gorgeous 90's Crushes
3. Denise Richards
Denise Richards was the ultimate 90s babe, and after "Wild Things" hit theaters, she was on every college and high school boy's wall in poster form. To this day, she's still an unreal goddess!
4. Rachel Leigh Cook
Who could forget "She's All That", the movie where the same girl somehow went from nerdy to knockout babe just by putting on makeup and taking off her glasses? PSA: we still think she looked just as beautiful pre-transformation!
5. Sarah Michelle Gellar
SMG will always be Buffy in our hearts, no matter what roles she plays. Her other most memorable role would have to be the ruthless step-sister and mean girl in "Cruel Intentions" who had some serious cleavage moments, and a beef with Reese Witherspoon. 
6. Julia Stiles
Stiles starred in so many 1990s coming of age movies, we've lost track by this point. In both "10 Things I Hate About You" and "Save the Last Dance." Her character went through a journey of blossoming. She went through her own blossoming, and became the blond "It" girl for quite a while. 
7. Amanda Bynes
She's more infamous than famous back in the day, but remember when she was in her career prime with "All That" back in the '90s? She was also the star actress in a handful of romantic comedies, and a 90s fashion icon of the era for young girls.
RELATED: Amanda Bynes' Transformation Over the Years: See How Much She's Changed!
8. Alyson Hannigan
Though she had a famously recurring role on "How I Met Your Mother" but she got her fame from playing the freaky, flute-playing band geek on "American Pie." Hannigan played a refreshing role in the flick and always brings that vibe to her roles.
9. Brandy Norwood
Maybe you didn't know her last name, but everyone was familiar with R&B cutie Brandy back in the day — less for her music, and more for her role on the show "Moesha". She was also the first Black woman to play Cinderella on Broadway, as chosen by Whitney Houston.
10. Alyssa Milano
Gaining her fame as spunky Sam on "Who's The Boss?",  Alyssa Milano, this good girl of the 1990s wasn't just an actress — she was a fashion icon for lots of young ladies at the time. 
11. Tia Carrere
She might not have had a ton of roles, but no one could forget this mega babe in her heartthrob role in 1992's "Wayne's World." And of course, the fact that this Amazonian supermodel was into nerds made her even hotter. 
12. Winona Ryder
Everyone remembers Winona since her "Beetlejuice" days, as well as an infamous shoplifting moment and a wild relationship with Johnny Depp. Today, she's back starring as Joyce Byers on "Stranger Things" — looks like she's destined for these vintage roles!
13. Jessica Alba
Back in the day, we got to know Ms. Alba through her appearances on "The Secret World of Alex Mack"  and "Beverly Hills, 90210" but when she grew up and starred in the 2002 dance movie "Honey," she became a serious head-turner.  
14. Amy Jo Johnson
She played the infamous pink Power Ranger back in the 90s, making her an empowering hero and symbol of strength. She also happened to be absolutely gorgeous with a million-watt smile. Her moves can be credited to her professional gymnastic training. 
15. Jennifer Love Hewitt
After we saw her in "I Know What You Did Last Summer," we noticed that Jennifer blossomed into a woman after just being a kid in "Party of Five." She had that addictively charming relationship and smile, which made Hollywood (and us) fall in love.  
16. Jennifer Aniston
She's aged into contemporary roles with grace, but captured our hearts playing Rachel on "Friends." Honestly, that haircut alone is proof of Jen's attractiveness and her ability to pull anything off.