There are some men in Hollywood that can pull off a man bun, and others can't. We rounded up all the ones that can. These cuties indulge our inner bad boy craving and rock long hair with such ease and confidence, it makes us swoon. Here are the finest men in Hollywood who wear long hair, and do it well.
1. Jason Momoa
Of course Aquaman had to be at the top of our list. This striking actor isn't too shabby with short hair either, but when it`s longer, he looks like a literal superhero — no role needed. Especially with those blond streaks — we see how he locked down Lisa Bonet. A couple with good hair stays together!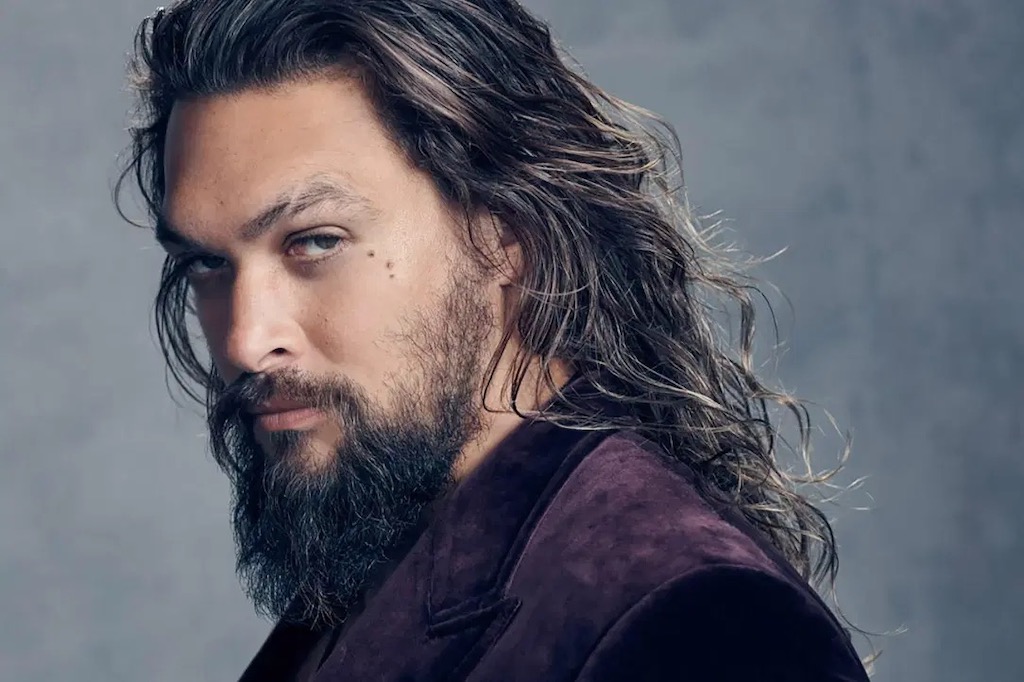 2. Harry Styles
We've been crushing on Harry since his One Direction days, but now that he's gone solo,  that hair seems to have more bounce and life than ever before. Styles wears his long stands loose and parted to the side, with an effortless bedhead look that makes us drool.
3. Jared Leto
Let's be real: Jared Leto has better hair than us, and that's just something we'll have to come to terms with. He's been a mascot for men in Hollywood wearing hair longer, and isn't afraid to be a little androgynous. He is a musician, after all.
4. Keanu Reeves
Perhaps it`s his surfer bro vibe, or his quietly introspective energy that make people everywhere fall head over heels for Keanu Reeves. But the hair definitely plays a big role too. Whether its slicked back with a center part or worn loose with waves, Keanu has never looked bad with lengthy hair. 
5. David Beckham
He's a cleaned-up career man and dad nowadays, but Beckham was serving surfer hottie vibes when he had this hair, which was longer than most of Victoria's cuts. 
6. Ashton Kutcher
We'll forgive him for wearing a middle part when he had this style, because this tall glass of water has the charm to pull it off. Question: how did he get those ends so flippy? 
7. Daniel Radcliffe
Long hair isn't exactly Radcliffe's signature look, but when he did try it, it added a va-va-voom intensity that took him from boyish Harry Potter to manly hunk.
8. Colin Farrell
Maybe it`s the tattoo…maybe it`s the scarf…but both those things combined with long, rocker hair will make Colin Farrell our forever #MCM. Also, he wears that half-up half-down look like no other celeb.
9. Russell Brand
Brand's long hair look is actually pretty high maintenance. It's layered all the way through, and cut with a razor on the top part. This style is hard to maintain without product, so he usually uses gel or paste to keep those locks in place.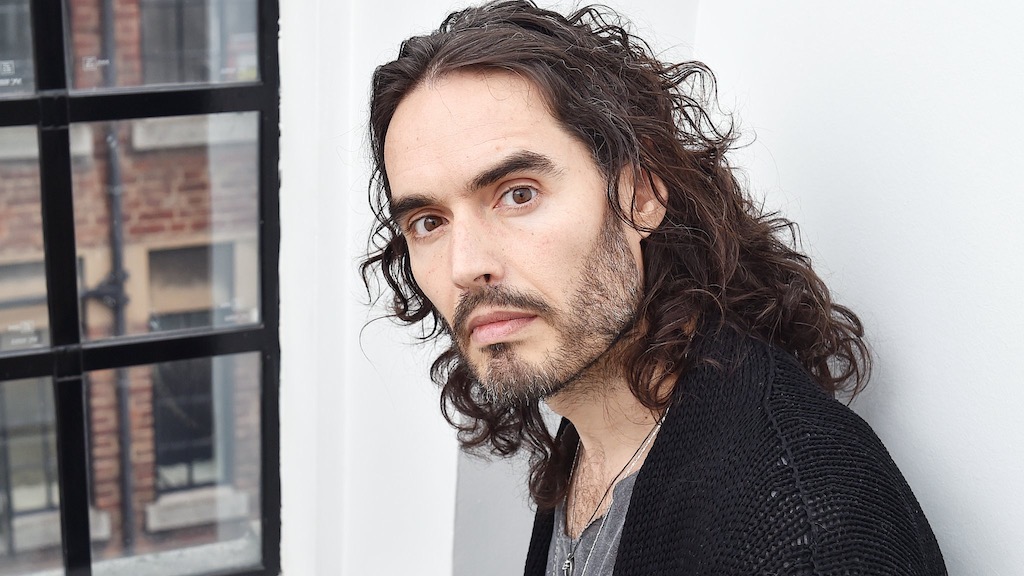 10. Chris Hemsworth
Chris Hemsworth is Thor and Thor is Chris Hemsworth. There's really no other way around it. At this point, if this actor cut off his hair, we're not sure if we would even recognize us. It's gone as short as the base of his neck, but as long as his shoulder blades, at one point. 
11. Johnny Depp
Johnny Depp's most famous streak was Pirates Of The Caribbean, and he's held onto the pirate hair ever since. Depp has rocked his long hair all kinds of ways, most notably with an ombre dip-dyed look that not many men can pull off.
12. Orlando Bloom
Maybe it's his slightly androgynous and softly feminine side, but we're only obsessed with Orlando Bloom when he has long hair.  Like his co-star Johnny Depp, Bloom's cascading look gained notoriety in POTC. He even pulled off that Legolas look in Lord of the Rings.
13. Brad Pitt
Sure, he had those chiseled abs in Fight Club. But nothing looks better on this blond babe than his famous man bob, which he somehow pairs with a goatee and still looks gorgeous. Out of all the Pitt hairdos in history, this will always be our favorite. 
14. Adrian Grenier
Grenier shouldn't be allowed to have those eyes with that hair — he's too smoldering for us to handle. His long and cascading ringlets were the stuff of dreams — when he buzzed it off at one point, we wept.