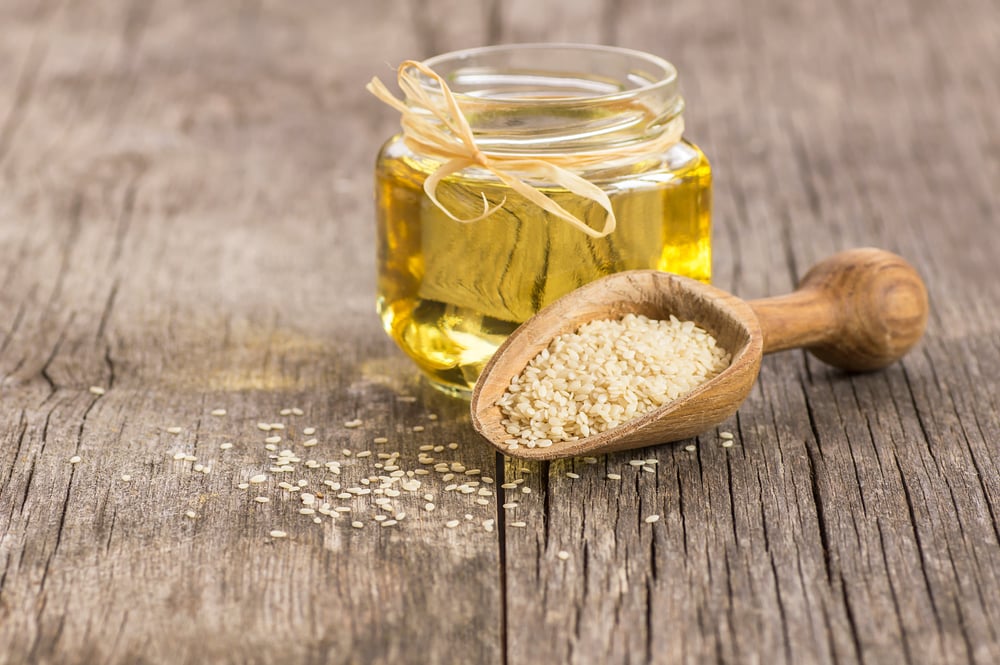 While sesame oil tastes delicious in a range of Asian dishes, this flavorful ingredient originating from the sesame plant and made by pressing raw sesame seeds has tons of health benefits that your body will love. From making your skin glow to improving bone, heart, and dental health there are tons of reasons you should be consuming sesame oil. Here are all the incredible benefits of cooking with it.
1. High in antioxidants
Antioxidants work to heal the damage done to the body. The antioxidants contained in sesame seeds are sesamol and sesaminol. They can help fight against heart damage, and benefit your overall health
2. It's anti-inflammatory
As human beings that get stressed out and sometimes eat processed food, we're in dire need of anti-inflammatory ingredients to detox our systems. For years, Taiwanese medicine has used sesame oil to deal with joint inflammation, scrapes, or toothaches. It's also a miracle ingredient for arthritis.
3. Heart-healthy
Maintain your cardiovascular health with sesame oil, which is jam-packed with omega-6 fatty acids, a kind of polyunsaturated fat that's very important to our diets and daily nutrition, seeing as it prevents heart disease. Sesame oil can also potentially slow plaque from developing in your arteries, as well as lowering cholesterol levels.
4. Wounds and burns
You might not think that cooking oil can be used medically for wounds and burns, but when it's used as a topical ointment, it can actually boost collagen, in wound tissue, which is a necessary protein for healing. It can reduce healing time, which is partially due to its anti-inflammatory and antioxidant powers.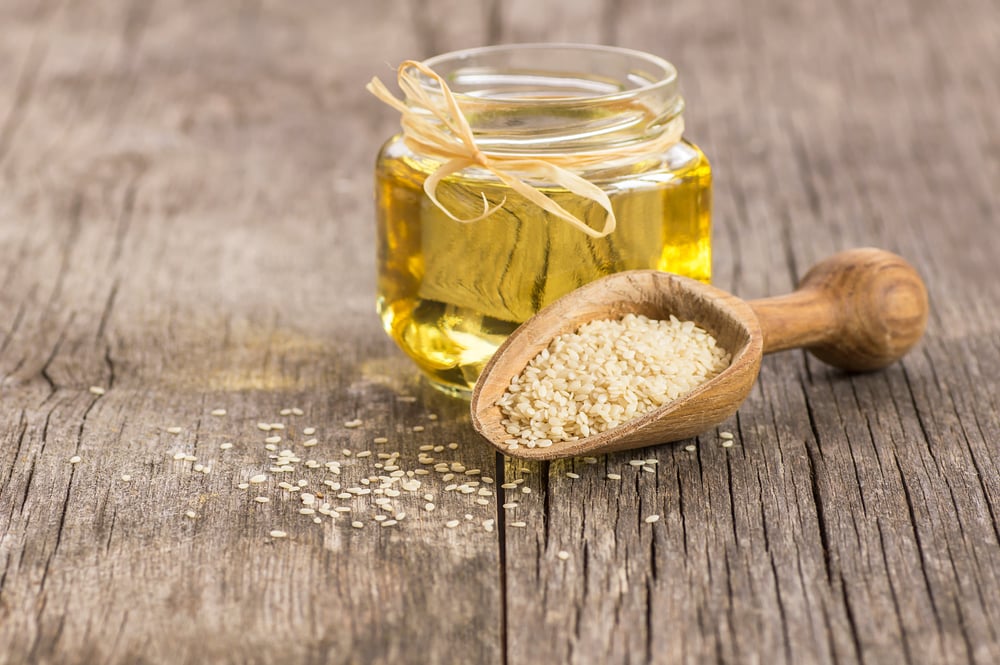 5. A healthier liver
Drink a little too much on the weekends? Sesame oil's active ingredient, sesamin, helps your liver function by detoxifying the body and breaking down the effects of alcohol.
6. Better hair
Keep your strands as luscious as possible with sesame oil, which boosts strength and shine level on hair, mending split ends with ease. It can reduce dandruff and even promote hair growth. Apparently, the combination of vitamin E and sesamin will give you Victoria's Secret model hair! It can even reduce the likelihood of premature gray hairs.
7. Dental health
Many people know the benefits of oil pulling, but it's more commonly done with coconut oil. Sesame oil offers the same benefit. Using sesame oil for oil pulling can stop plaque build-up, fight cavities, and bad breath. It can also safely be used on kids for these reasons.
8. Glowing skin
Adding sesame oil or sesame seeds to your diet helps nourish your skin from within, but if you massage your face with it, you can hydrate it and improve your skin tone. It even has the potential to soothe medical issues like psoriasis and eczema.
9. Makes a great massage oil
Why spend hundreds on fancy body massage oils and candles when you could get the exact same benefits with this oil that makes skin soft and supple. It absorbs fast, nourishing skin and even acts as a body pain reliever, making it perfect for a massage. Many postnatal mothers even use it on their tummies after giving birth.
10. It can help control blood sugar
Blood sugar regulation is essential for everyone, and more than that, it's a matter of life and death for people with diabetes. Sesame oil helps to regulate blood sugar, in both short term and long term.
11. Sun damage protection
Surprisingly, sesame oil can act as a natural sunscreen, though since there isn't a ton of research on this it shouldn't be a replacement for your SPF — just an add-on on sunny days when you want some added moisture. Unlike other oils which only resist up to 30% of UV rays, sesame oil resists up to 30%.
12. Mental health benefits
Due to an amino acid contained in it called tyrosine. Tyrosine boosts serotonin, which can help stop you from feeling depressed and anxious. During this pandemic with so many cities seeing multiple lockdowns, sesame oil could help you feel better, so opt for cooking with it rather than greasy takeout if you're feeling blue.
How to add sesame oil to food
You can add it in:
Vinaigrette or salad dressings
Dips
Stir-fries and other Asian dishes such as sesame noodles
Seafood or meat marinades
Consider adding sesame seeds and oil to your self-care routine and meals for a healthier lifestyle, but please make sure that you don't have any allergies to it, since sesame oil is one of the top food allergens out there.