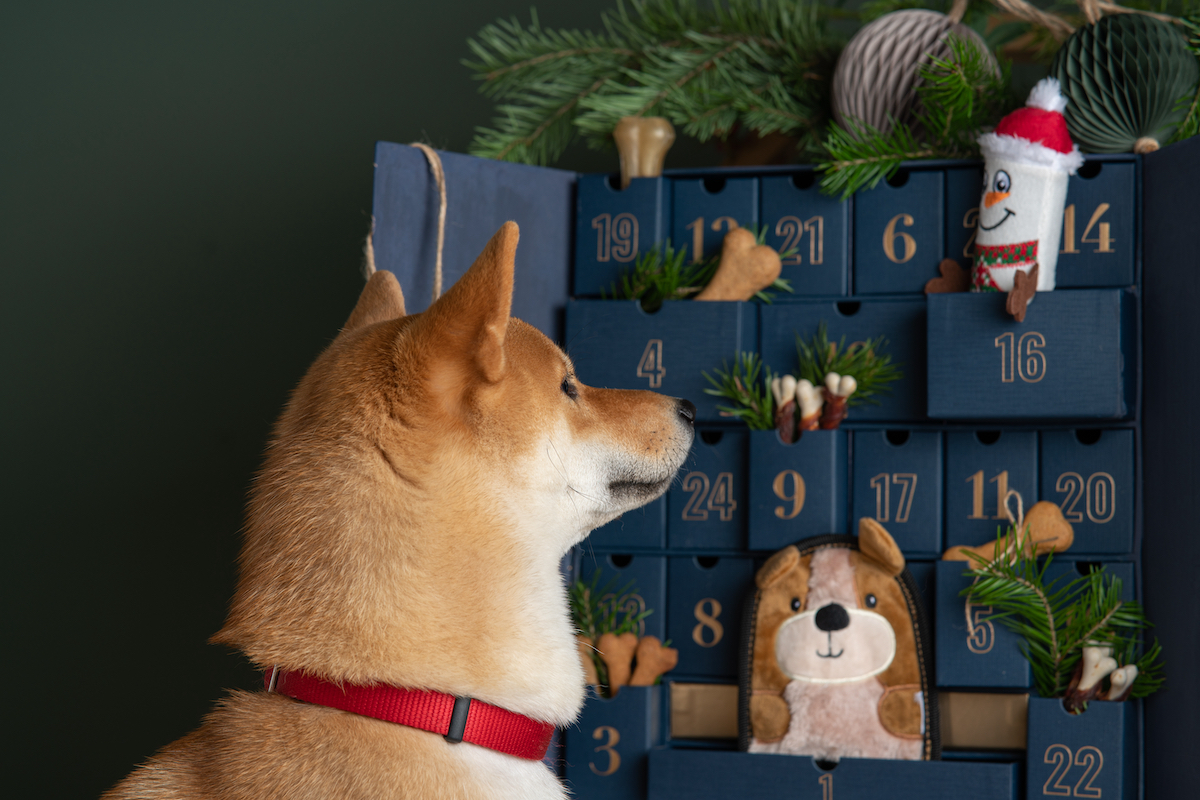 First off: what exactly is an Advent calendar? It's a special calendar that's used in anticipation of Christmas, with each day containing a little treat inside, making the countdown to the holidays even more fun. Traditionally, these calendars contained chocolates or sweets, but rather than opting for something traditional, we've rounded up a list of the most unusual and joy-inducing Advent calendar for every person in your life.
1. RITUALS Advent Calendar
We're obsessed with this Advent calendar countdown gift set by Rituals, which is filled with luxurious, home, body, and bath products, all hidden in a festive mini holiday village. Unlike some 12-day calendars, this offers a full 24 days of stunning surprises, from fragrances and scented candles to shower gels.
2. 12 Days of Hot Sauce
For anyone that thinks that any and all food is bland without hot sauce, consider the 12 days of hot sauce Advent calendar of 2021. These pepper blends are 2 ounces each and include flavors like mango mild, chipotle, wasabi, and habanero green. Heat up the winter holiday with these wonderful little bottles for foodies. 
3. Scratch Off Advent Calendar Playlist
Anyone who appreciates music will love this Holiday Scratch Off Advent Calendar Playlist. Every day, the recipient scratches off a number, revealing a QR code. Once your phone scans the code, it will download a carol, which is sung by a new and emerging musical artist. Whether you're 5 years old or 95, you'll appreciate this unique offering, which is way better than candy.
4. Spotlight Oral Care 12 Days of Christmas Holiday Calendar
Is there a better holiday present than a brighter smile? This unique and slightly luxe calendar contains luxury oral products including electric toothbrushes, other essentials and whitening accessories in a kit created by dentists. Although it's unusual, these goodies are the definition of self-care. 
5. David's Tea 24 Days of Tea
For those who aren't quite passionate about coffee but like to snuggle up to a hot cup of tea during the holiday season, consider this annual countdown calendar by David's Tea, which you can also add a Nordic mug onto for an extra price.  From Apple Cider and Hazelnut Chocolate to Jinglebell Chai and Super Ginger, there's a tea in here for everybody. 
6. Keurig Advent Calendar
For the coffee lover and Keurig owner in your life, consider this K-cup advent calendar variety pack, which delights and surprises users with a different coffee flavor each morning. We also won't judge you if you buy this for yourself. An adorable alternative to those who don't like candy or chocolate. 
7. Lady M Advent Calendar
This adorable (and edible) advent calendar by NYC bakery Lady M comes in the form of a pretty wreath before you open it to find 24 days worth of delicious gummies and chocolates from all over Europe. The wreath can be hung anywhere, and for the sweet tooth in your life, this is a must. 
8. Ciaté London Mini Mani Advent Calendar
Who doesn't love a good manicure? This nail polish advent calendar ensures that your gift recipient never gets sick of the same nail color. It's filled with polishes of different tones, as well as a primer. With strengthening and nourishing ingredients like biotin and bamboo, nails won't get tired either. 
9. TeeHee Seasonal Holiday Sock Advent Calendar
This sock-filled advent calendar is kind of like an advent calendar meets the ugly Christmas trend. When it's chilly outside, who doesn't need an extra pair or two of cozy socks to either wear around the house or show off in public? A cute and practical gift to give a loved one. 
10.  Wufers Advent Calendar For Dogs
Dog owners all over will smile at the Wufers Advent calendar for dogs, which contains a bone shaped cookie for every day of the month. On the December 24 window, a larger paw cookie is contained, and is bound to make pups salivate. After all, our canines are family members — they should get to enjoy Christmas just as much as we all do!
11. Cookie Making Advent Calendar
The smell of fresh baked cookies is one of the holiday season's signature scent, and this advent calendar allows you to make all varieties of them. Each of the 25 days contains a specialty baking tool, recipe, or ingredient to make six kinds of mouthwatering cookies to satisfy peppermint, shortbread, and hot chocolate lovers all over the world.