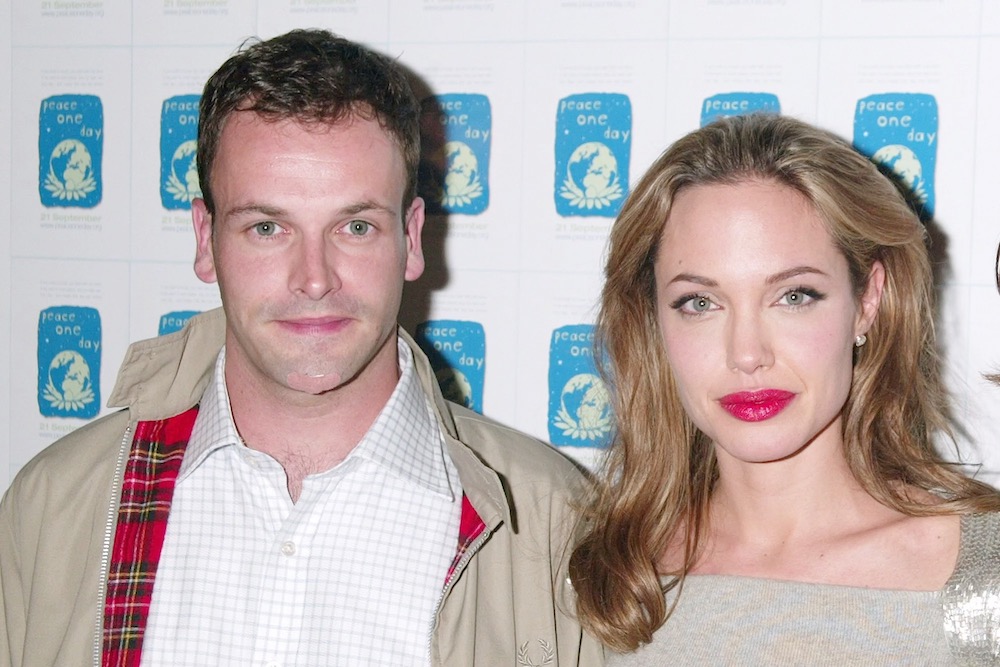 Celeb romances are always a whirlwind — while getting married is a huge milestone for most of us, celebrity marriages tend to come to a dime and dozen, and fizzle out rather quickly. Here are all the stars that you never knew (or completely forgot) once tied the knot!
1. Nicolas Cage & Patricia Arquette
Once a power couple in Hollywood, these talented actors were wed in 1995. They lasted 6 years, divorcing in 2001. That's still pretty impressive for the shelf life of a famous relationship. Apparently, Nicolas courted Patricia by proposing to her on the very first day that they met. Bizarre as the tactic was, he wasn't wrong, and got in around five years with the lovely Arquette. Today, Arquette is gushing over a new BF, while Cage has been divorced 4 times and is still dating 20 year olds.
2. Angelina Jolie & Jonny Lee Miller
We all know about Angelina and Brad, and most people know about Angie and Billy Bob. But the name people don't know? Jonny Lee Miller. Jonny currently played Sherlock Holmes on "Elementary" a CBS show. He starred with Jolie in "Hackers" back in the 90s, and they got married the year after. In classic Angie fashion, she wore rubber pants and a shirt with hubby's name written in her own blood.
3. Mario Lopez & Ali Landry
It seemed like this good-looking duo was set to take over the world — he was a heartthrob on "Saved by the Bell" while she was the winner of Miss USA 1996. Unfortunately, Mario was a knucklehead and cheated on Ali before the wedding. At his bachelor party, in fact. Unfortunately, Mario has a bit of a history as a cheater. But it looks like Ali has found joy once more with her love Alejandro Gomez Monteverde — they've been married since 2006.
4. Renée Zellweger & Kenny Chesney
It really does feel impossible to visualize Bridget Jones, aka Renee Zellweger, married to Kenny Chesney, the country singer.  These two only knew each other for five months before getting hitched, and she even wrote "fraud" on their divorce papers which led people to start gossip about Kenny's sexual orientation. Kenny said that getting married made him "lose his identity" and we still wonder what the true reason for their breakup was. 
5. Kim Cattrall & Mark Levinson
It's hard to imagine Samantha from SATC as a married woman. According to Kim herself, the reason for her divorce was the show, since she was never home and always spending more time with the cast than her man. They got married just one year after the show first aired, and co-wrote a book called "Satisfaction: the Art of the Female Orgasm". Well, their marriage didn't sound the worst, based on that book!
6. Wiz Khalifa & Amber Rose
Today, the ex-couple is still BFFs, which is more than we can say about other couples on this list. Though they experienced a "rough patch" in their year-long marriage, the two share a son together, and admit to having a lifelong connection, even though they're not actively in a relationship. Today, Amber Rose is boo'd up with Alexander "AE" Edwards, who she also shares a child with.  Wiz, on the other hand, is with Aimee Aguilar, a model and swimwear designer. 
7. Tom Cruise & Nicole Kidman 
Tom Cruise has had a lot of ex wives (most recently Katie Holmes) but the marriage that many of us forget was the one with Nicole Kidman. Their relationship was passionate but tumultuous, and eventually they split due to Kidman's father being in the psychiatric field, while Tom Cruise was a Scientologist, vehemently against the field. Still, they had undeniable chemistry in "Eyes Wide Shut." They even share two children together. 
8. Uma Thurman & Gary Oldman
Rare and fairy-like creature Uma Thurman was once married to Gary Oldman in 1990, who was a full 12 years older than her. In the pictures back then, she looks very young, so it's no wonder they split just a couple of years later. Her run with Ethan Hawke lasted longer, although that marriage also ended in 2005. Today, she's dating Peter Sabbeth, an architect who she dog-sat for!
9. Cher & Gregg Allman
Music lovers worldwide rejoiced when Cher and Greg Allman of the Allman Brothers got married. It was long-haired, free-loving, pure hippy joy. And it happened right on the heels of her marriage to Sonny Bono — literally three days later. And just nine days after her marriage to Greg, the relationship dissolved. Probably because the musician struggled with liquor and heroin. Still, she forgave them and they stayed together for another two years.
10. Jeff Goldblum & Geena Davis
We'll always  Stan this couple, even though they got divorced over 30 years ago. The reason? Classic "irreconcilable differences", but both of them were such babes, it really bums us out that these two didn't continue their marriage and go on to have beautiful, beautiful, babies. Oh well, only a small percentage of men deserve Geena (who's the one who filed) and Jeff just couldn't live up to the task.
11. Carmen Electra & Dennis Rodman
This relationship was filled with more highs than lows, but both parties agree that the relationship was more drama than substance. There's nothing more 90s, or more bizarre, than Carmen Electra and Dennis Rodman as husband and wife. Of course they got married in Vegas, and of course they got divorced just a year later. Evidently, Rodman tried to end it only a week after the wedding!