Sometimes, home renovation shows can start to blend together, but they're not all created equal! Some of these shows are more home improvement based, while others focus on the process of buying a home. HGTV has lots of shows on air at the moment, but only some of them are worth a watch. Here are our favorite picks with engaging hosts, entertaining segments, and tasteful design work.
1. Good Bones
This mother-daughter team works together in Indianapolis rejuvenating old houses. You can really sense the passion in what these two do, and their desire to better the community. A former lawyer and real estate agent, these two have a unique view of the industry and built their biz from nothing. 
2. Property Brothers: Forever Home
Many viewers have a crush on twins Drew and Jonathon Scott. But besides being eye candy, these two transform a regular ol' house into a forever home. They help people unlock secret potential, and can inspire you to do the same in your own home. "Forever Home" is less about real estate and more about custom renovation, which we love.
3. My Big Italian Adventure
In this new show, Actress Lorraine Bracco travels to Europe, and buys a 200-year-old fixer-upper home for a single euro in Sambuca, Italy. She undertakes a 9-month renovation and design journey that's extremely entertaining the watch. During COVID-19 we can't travel, but we're imagining our own "Under the Tuscan Sun" moment at home.
4. Fixer to Fabulous
Some home Reno shows can get annoying, but this show from 2019 features an endearing couple with banter we can actually stand, and no drama. They restore historic homes in Arkansas. Dave handles construction while Jenny tackles design. They run a family farm and support some pretty amazing causes that give back internationally to children in need.
5. House Hunters International
The normal version of "House Hunters" is addictive as is, but since we have cabin fever, we're dreaming about bigger things. House Hunters International takes things global doesn't candy-coat the idea of living abroad in a new country with a completely new culture where people might not speak your language. The best escape fantasy during a pandemic.
6. Martha Knows Best
This show was recently renewed for a second season, and while it's technically not all real estate and houses, we can't get enough of Martha, especially during the holiday season! We get to see her insane 153-acre quarantine home valued at over $620 million! We get to meet her hot gardener as she discusses home and garden techniques to make your abode as charming as possible. 
7. Help! I Wrecked My House
DIY disasters are something we've all experienced at one point or another. You keep your fingers crossed that it'll turn out looking like that stunning Pinterest version, but a "Nailed It!" result is probably more likely. In this feel-good show, Jasmine Roth helps out homeowners who took on these big DIYs which are preventing them from using bathrooms, bedrooms, kitchens, or other essential areas of the house. Here's a tip: maybe leave things to the professionals in the first place.
8. Flip Or Flop
A lot of people who love "Flip or Flop" are just addicted to the relationship drama of married couple (now divorced) Christina Anstead and Tarek el Moussa who actually met while working in the real estate industry. The premise of the show is to renovate and sell, or flip, houses. It shows the entire process of house flipping, from beginning to end. Usually, the homes they find are owned by banks or foreclosures.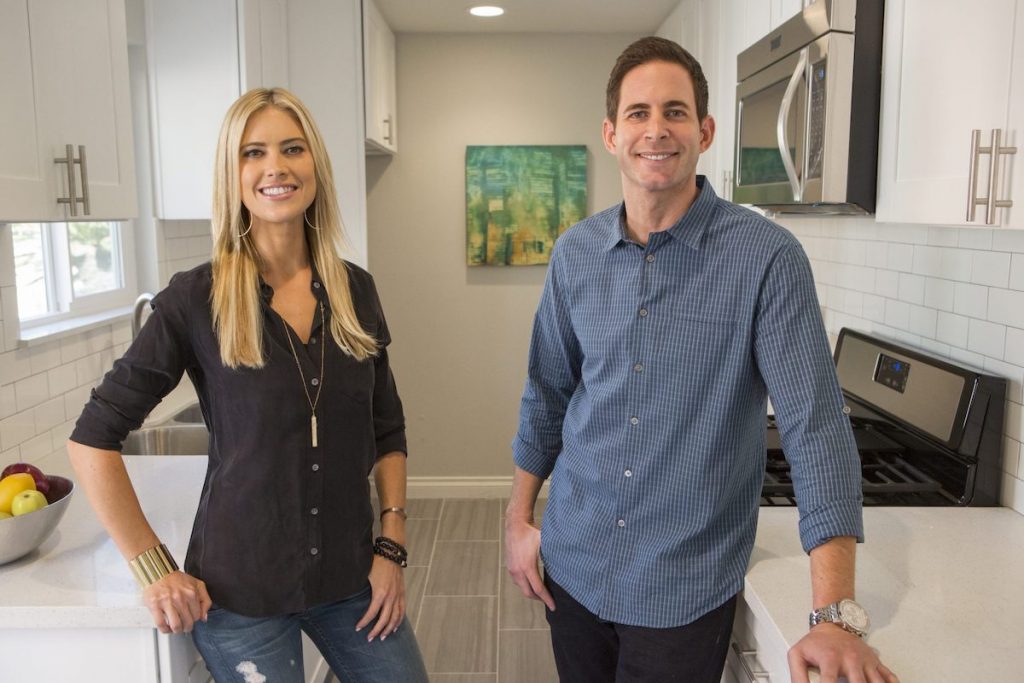 9. My Lottery Dream Home
This show hosted by David Bromstad is one of the most popular and entertaining shows on the HGTV lineup right now. Bromstad helps recent lottery winners hunt for their luxurious dream home, no matter their budget. Also, his sense of style makes the episodes even more watchable. On air since 2015, this is the ultimate fantasy for most of us. If you won the lottery, what type of property would you buy?
10. Fixer Upper
People have mixed feeling about this show and the perfectionist aesthetic that couple Chip and Joanna take on, but they did make us fall in love with shiplap. This hilarious couple loves mixing modern style with rustic farmhouse, and we always get excited when Joanna goes vintage or antique shopping for furniture and accessories. Their style is distinctly different from the other couples who have shows on HGTV (a cut above the rest in our opinion) but unfortunately, the show was canceled. But due to popular demand, they're still airing plenty of re-runs for us to enjoy!